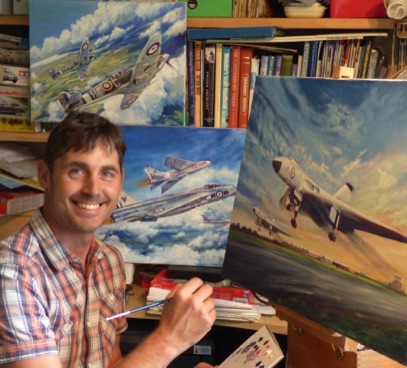 I've worked as a freelance illustrator since the mid 1990s producing artwork for many major magazines, newspapers and book publishers but have now felt the call to paint the subjects that really interest me.
Aviation, and aviation art, has always been an interest of mine, but it's only in recent years that I've started painting planes myself. I joined the Guild of Aviation Artists who hold a prestigious exhibition in the Mall Galleries, London every summer and this has given me a chance to meet and learn from other artists working in this field. In turn, this has led me on to painting cars and other forms of transport, my main aim being to capture light and reflections.
Living in Cornwall has also given me a great scope of subjects to paint from coastal scenes to the rugged moors. Marine art is something I also intend to specilise in over the coming years.